Hi all, my name is Jess and I've recently begun working for Carbon Co-op on the HEMS team. Looking forward to getting to know you all! I'm here to let you know about the HEMS update we'll be rolling out over the next few days.
Octopus Agile
For the coming update to the HEMS, we've added an integration with Octopus Agile dynamic electricity rates. To install the integration, go to Configuration > Integrations > Add Integration, and search for Octopus Agile. This makes a rates entity available to Home Assistant, listing the forthcoming rates in your area (updated as they are announced). There are also Previous Rate, Current Rate and Next Rate sensors for convenience.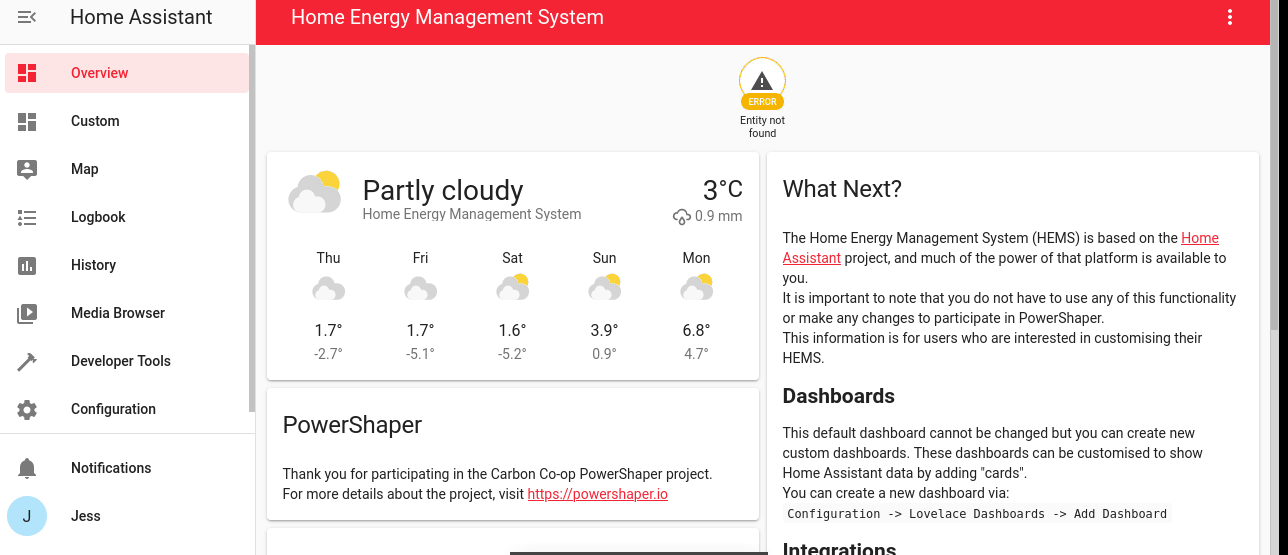 (Note the Octopus integration can be activated without an Octopus subscription).
If you have a custom dashboard, you can also add a card (listed as Octopus Agile Rates Card) displaying the forthcoming energy rates.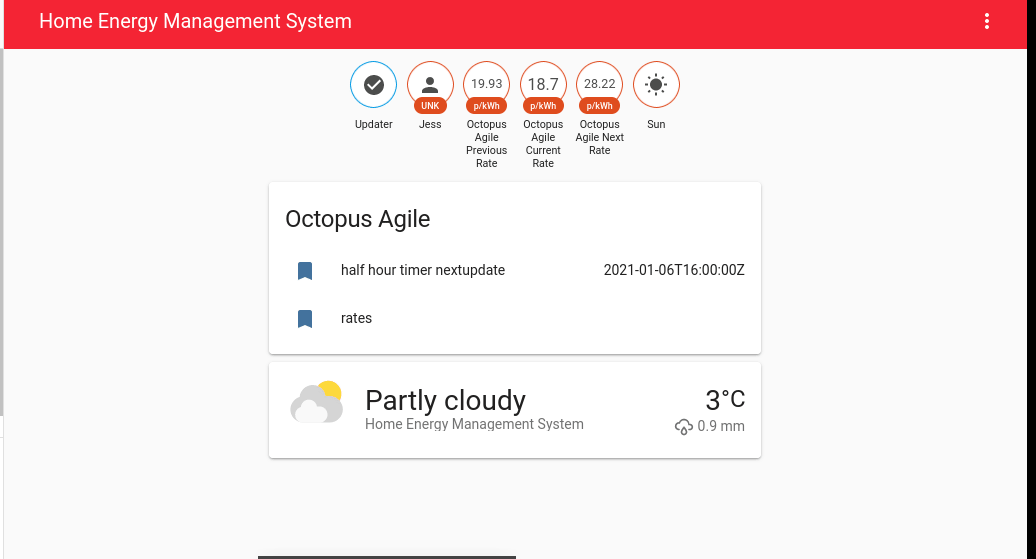 Big thanks to Mark Gardner, whose work we adapted to bring this to HEMS.
Home Assistant Update
This update will be based on the new 2020.12 version of Home Assistant- while the changes won't affect most people, you can read about what's new on the Home Assistant blog.