Hi - we're looking at a PV installation on our east/west roof spaces.
We've been in touch with our DNO and they have indicated that we could have 5kW without being limited. This means that we can over-spec to squeeze out a bit more production each end of the day.
Based on this a local PV installer has suggested the below. We haven't had a site visit yet so expect that this may change. If anyone has any 'must ask' questions that we can put to the installer I'm all ears. Thank you!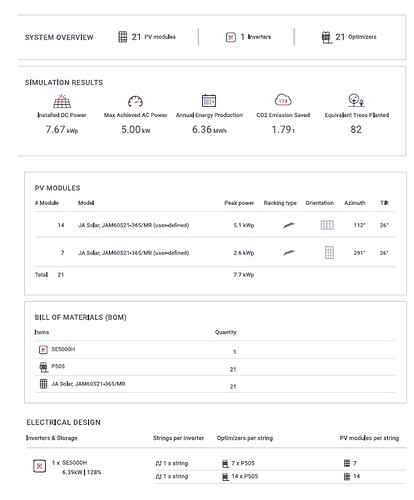 Note: We're on Octopus Go Faster, we're all electric and don't plan on adding any battery storage at this time. Excess generation will be sold to Octopus at the fixed 5.5p/kWh.