We are currently rolling out an update to the Home Energy Management Systems as used in the PowerShaper project.
These updates should not affect the PowerShaper service or your participation in any of our PowerShaper events - the system will work exactly as before when an event occurs.
However there are three changes that may affect some of our "power users".
As you may already be aware, we have built the HEMS on the Home Assistant project.
This is an open source project that is still under regular development. We would like to keep our system up to date with Home Assistant and let our participants use all of the new features being developed by the open source community.
This update to the HEMS updates Home Assistant from version 0.115 to version 0.117.
You can read about the new features available in 0.117 on the Home Assistant Blog.
The second change is to the default user interface on the HEMS.
The previous version displayed everything out of the box - your sensors, switches, PowerShaper information and even the weather! This was useful for debugging, but it resulted in a user interface that was sometimes confusing and not very useful.
We need to consider that different people have different ideas about an ideal HEMS interface. Some users just have one switch or EV charger and some would like to add many more Home Assistant integrations. It is impossible for us to create the right dashboard for everyone, so the new dashboard will just display some fixed text about the system and the PowerShaper service.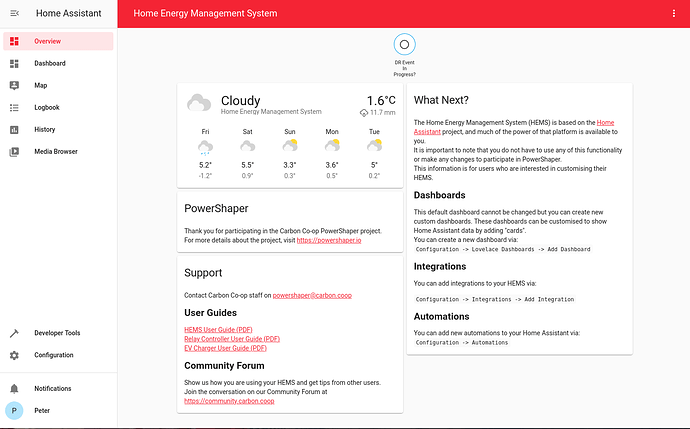 You can easily add a second dashboard and customise it exactly to your liking, and you can even set your new dashboard as the default.
Just go to Configuration -> Lovelace Dashboards and click the + button to add a dashboard.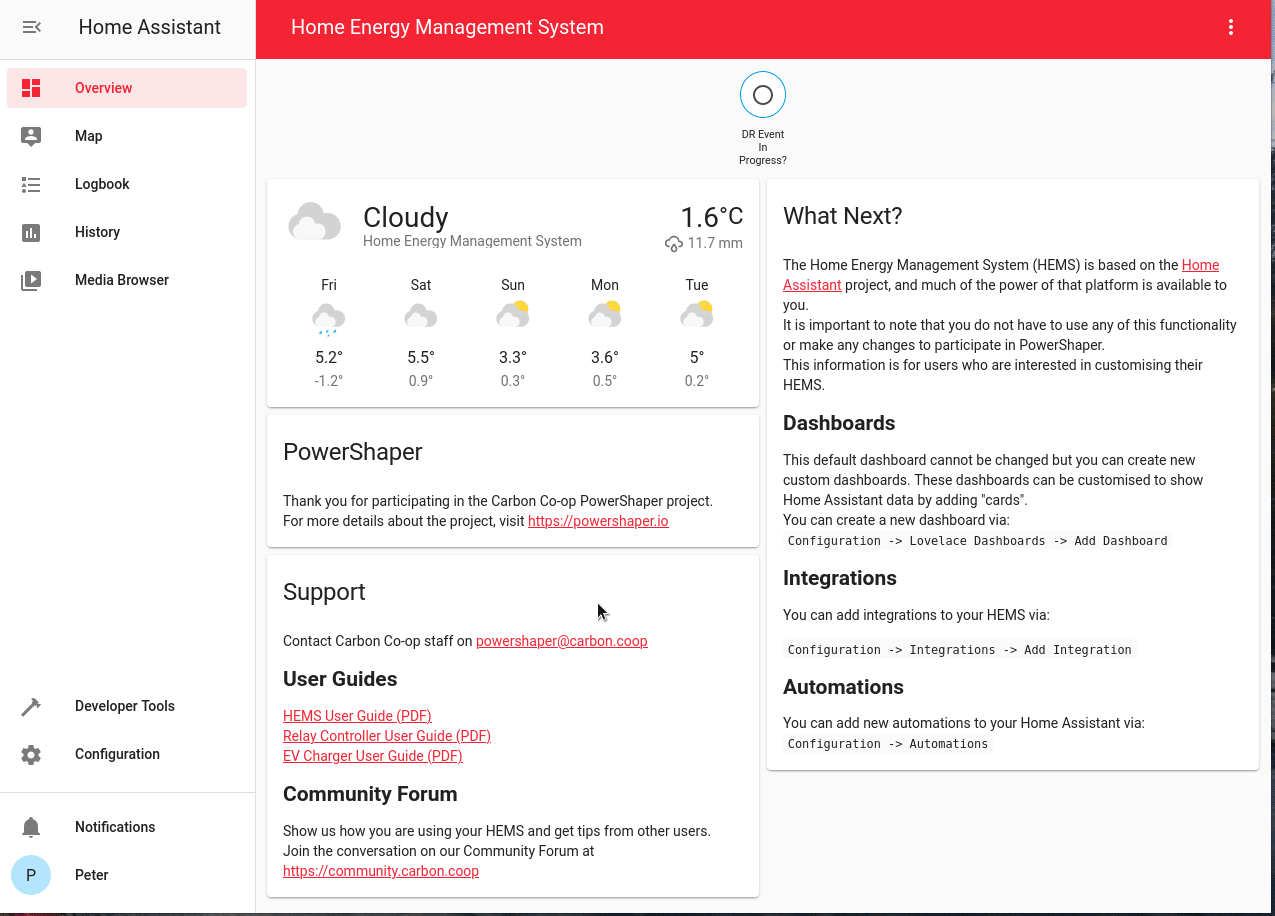 You can then edit this dashboard to your liking: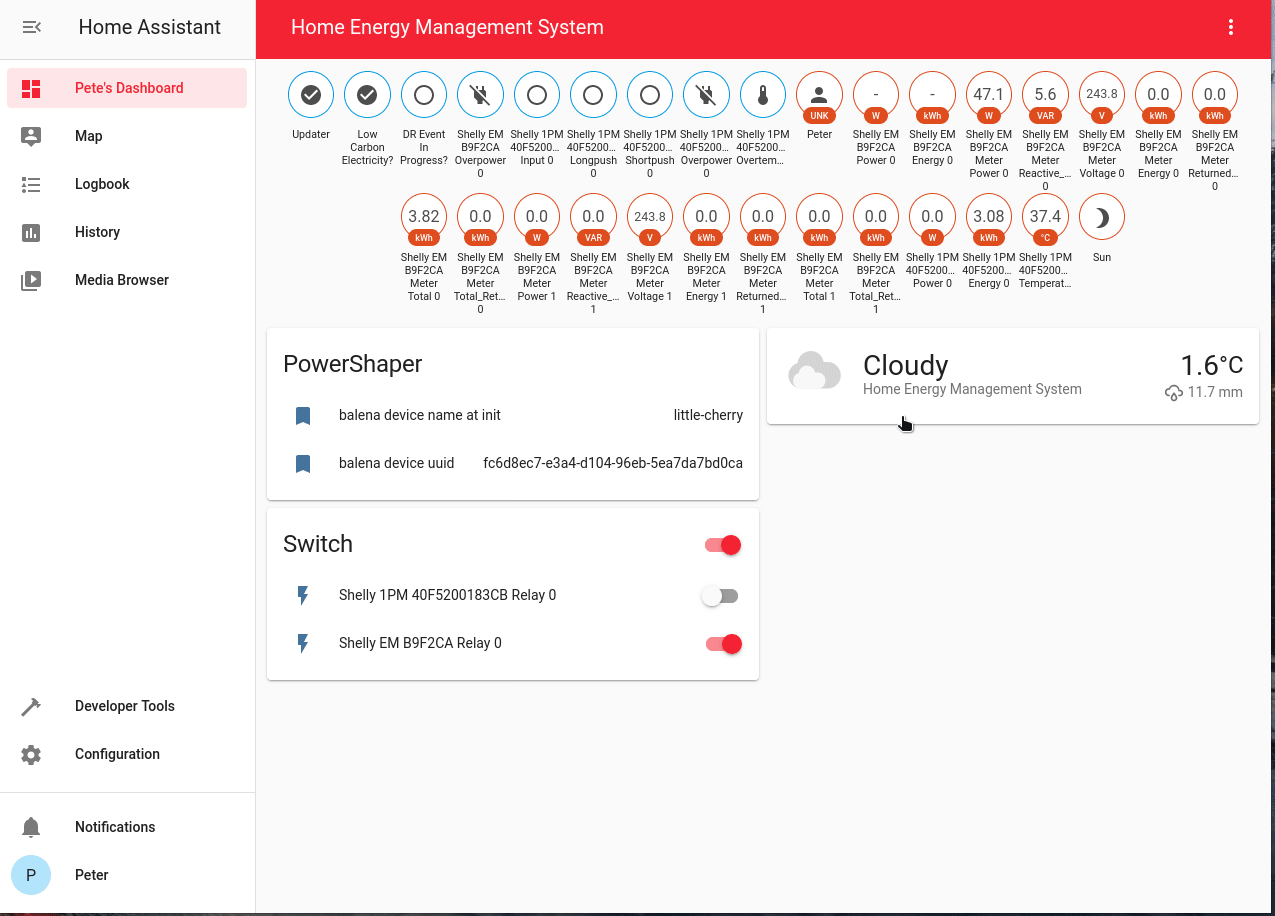 For more information on editing the dashboard, check out the Home Assistant Lovelace Documentation
The third addition is the inclusion of a "Scheduler". This scheduler can be used to turn on and off your switches depending on the time of day. It requires a bit of configuration, so I will detail that in a further post.
The updates will be rolled out to all users over the next day or two.