In November 2019 there was just me living here, and I was working in the office 3 days a week. Now there are two of us, both at home all day every day, me on the ground floor and my daughter working in the loft. The gas central heating is now on 16 hours a day, and household electricity use is around one and a half times what it was when it was just me here.
These are snapshots of energy use compared with November last year.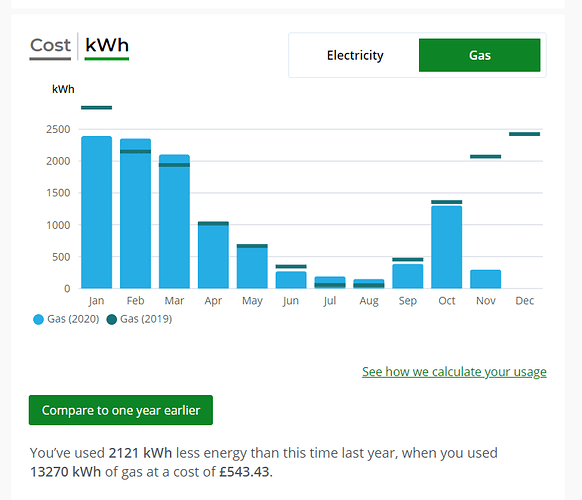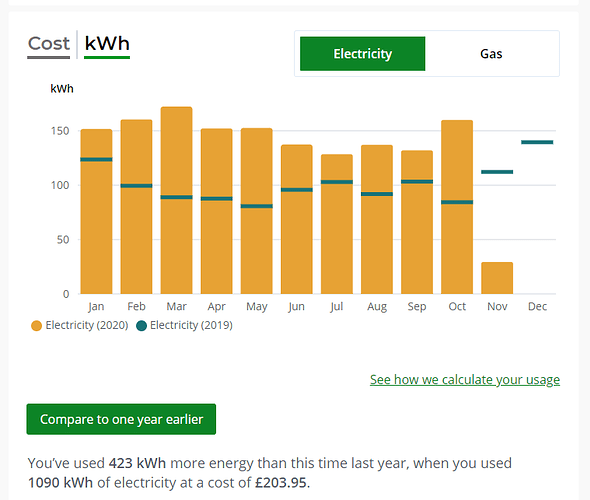 The loft room is big - dual aspect with great daylight and views (on sunny days like today at least) but it's cold.
My daughter is currently using an old fan heater to keep her warm at her work desk.
What's the most efficient (£ to buy and run, and carbon) way of heating a large room?