Continuing the discussion from Add Tasmota Device to HEMS Via MQTT:
I've created this new topic in order to try to document the process of using and controlling the Teckin Smart Plug within HEMS using Home Assistant. I will also use it to seek any assistance from the community.
Following @Oscar_Scott suggestion, I've bought a set of 4 Teckin Smart plugs.
I'm going to start with something simple (I hope!!) - switch on and off a light bulb at specified times.
Now the next stage is to add the
So in my own dashboard area that I created within Home Assistant I went to
Configurations > Integrations then selected "Add integration" (bottom right) and searched for Tuya and selected the Tuya option. This window then popped up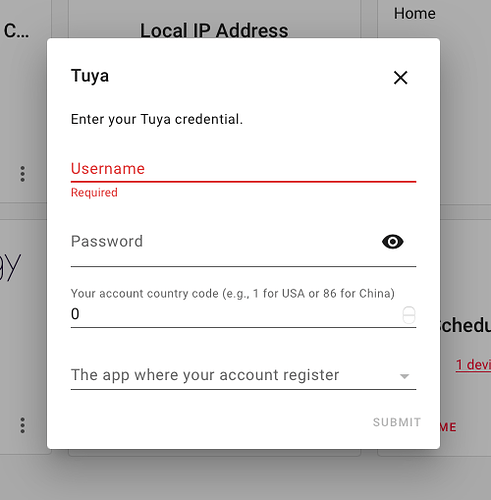 I now need to work out what to do next.