I borrowed the FLIR thermal imaging camera. I didn't find anything shocking, but there are a couple of images of my living room that I don't fully understand. I live in a barn converson. The walls of this part of the house are about 1m thick. They comprise of stone on the outside, a cavity (no insulation) and the internal wall. I attach two sets of photos. The first two were taken today with the outside temp about 9c and no wind. The second two were taken yesterday with the outside temp about 7c and a strong wind. Both sets show the same two external corners.
Today 9c, no wind: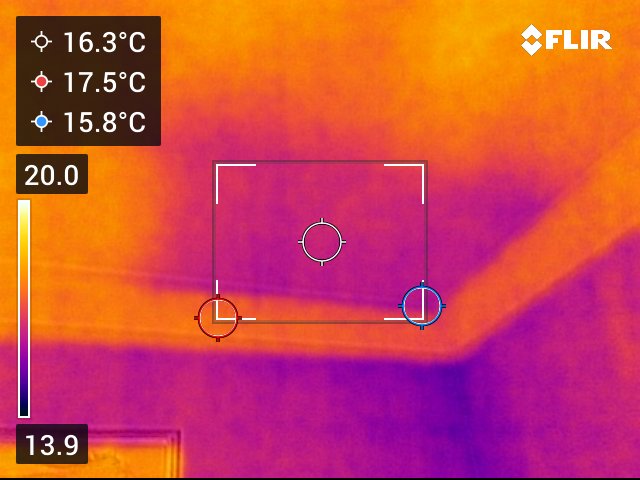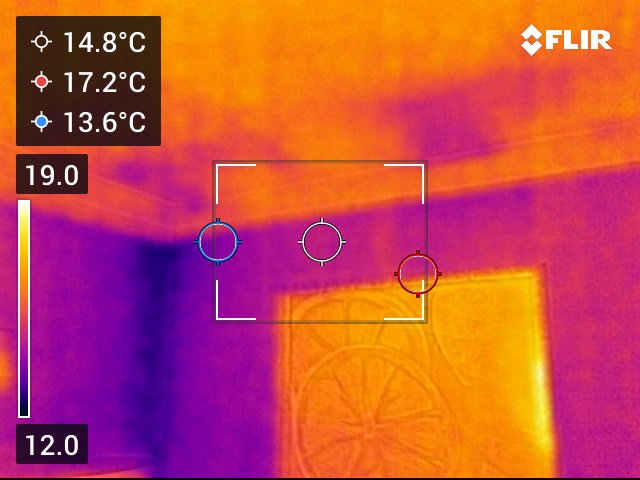 Yesterday 7c and windy: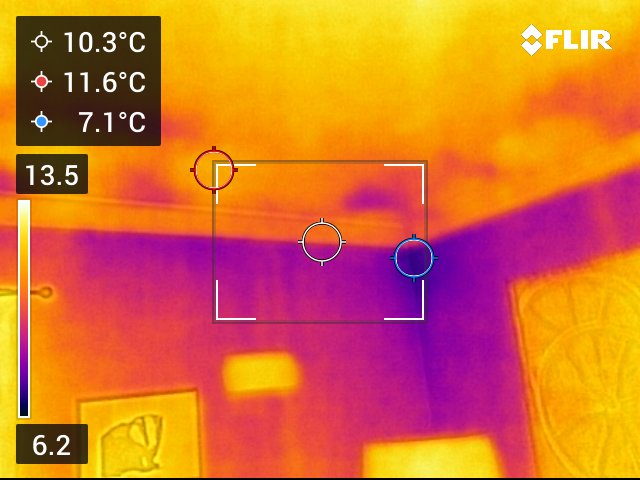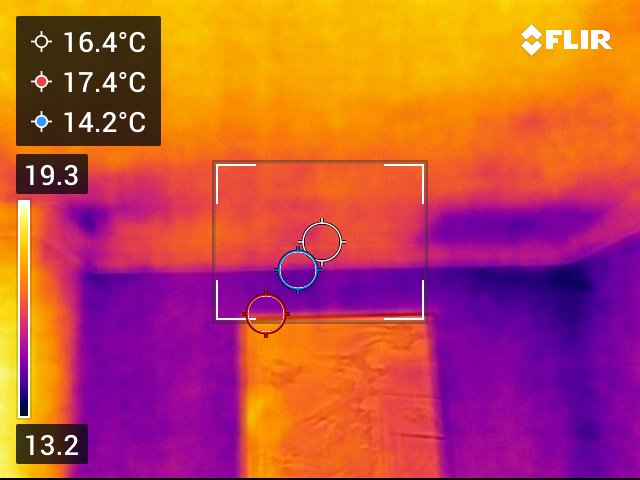 Is there anything to be worried about? I suspect these are fine as the walls are not insulated.
Thanks
Andy