I am looking at the possibility of adding an Octopus Outgoing integration to the HEMS in a similar way to the Agile integration.
I know @Peter_Bates is on Outgoing - are any of our other PowerShapers using it?
I intend to expose the same sensors as the agile integration - current rate, previous rate and next rate. It will also work with the agile rate card.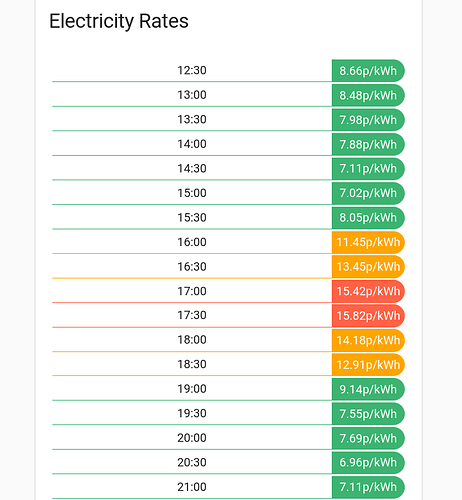 Does this view make sense? Or should the green ones be high and red low for export?