I've had new patio door installed in a rear exterior wall, solid 2 brick depth at the back of a red brick terrace house, with the doors set in the exterior brick and the interior bricks and lintel exposed around the reveal ready for plastering (picture below). The reveals will be plastered in standard British gypsum plasterboard and plaster.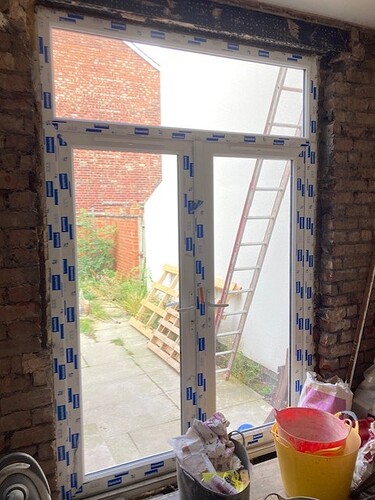 I would like to find out how I can best insulate the reveal before plastering. I've read conflicting information online on how best to insulate. The surrounding walls are solid and therefore there is no cavity insulation, and there is no exterior or interior wall insulation.
In terms of materials I have access to plenty of spare 50mm depth celotex insulation board.
In terms of dimensions, on the sides the gap between the exposed brick and the door frame is about 60mm (see picture with scrap piece of 50mm insulation board cut to 80mm width held against the reveal for reference).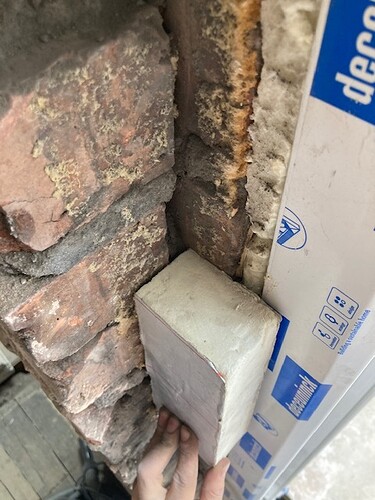 Above the doors the gap between the exposed lintel and door frame is about 25mm.
Any advice on how to achieve good insulation around the door reveals would be much appreciated.