Hi All,
I'm wondering if anyone has some expert tips on how to insulate a loft at the eaves? Using a thermal camera I found a huge thermal bridge around the ceiling edges because the loft roll either does not extend all the way to the wall and is only single thickness for a distance in order to maintain air flow around the eaves. I have a 1920s cavity wall end terrace. I have a cold roof, i.e. insulation at the ceiling joist level.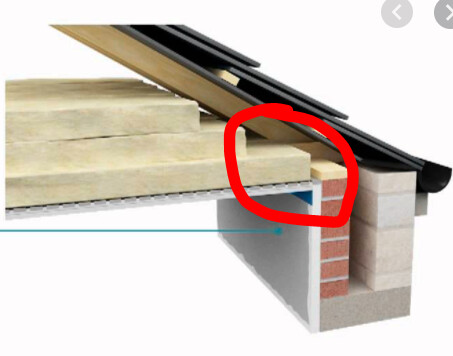 I'm aiming for high level of insulation at U = 0.1 W/m2K, which means 400m of glass wool of equivalent. I want to follow the advice to maintain a gap of a few cm to maintain air flow around the eaves. I have experimented with 100mm sheets of rigid insulation (see photo)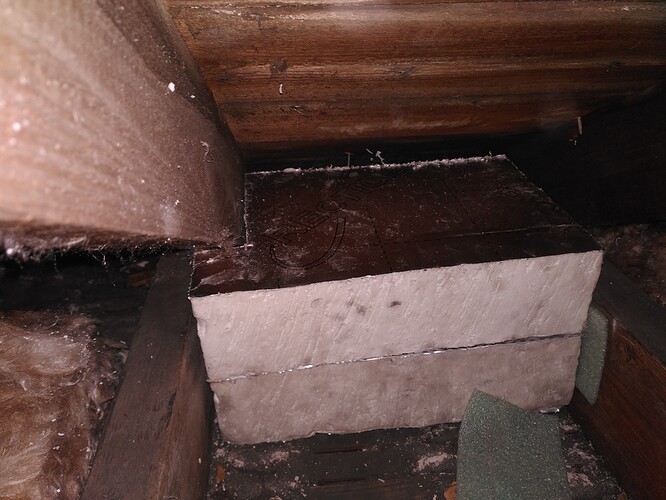 . It is twice as insulating as any wool but being rigid is extremely difficult to cut to shape and fit without any air gaps to prevent thermal bypass. (Also it has a significant carbon footprint from the blowing agents).
This, from Green Building Store, is way too complicated, expensive and invasive for me as it requires insulating from underneath in the rooms below. Suitable for EnerPHit but not for me. Roof eaves: insulation & airtightness for a typical W. Yorkshire terraced house - YouTube
This is a mixture of rigid board, wooden battens to maintain air flow and loft roll. High performance but tricky! Roof Insulation to eaves | Retrofit Pattern Book
I may end up just jamming more wool in and using something like this to maintain some air flow, although it is not long enough so I'll have to jimmy up something bigger:
Grateful to hear of your experiences and any advice!
Chris