Home Assistant gurus,
Has anyone had any experience running multiple instances of Home Assistant?
A bit of background…
Currently our hot water is controlled with a 'Climate' integration (in my existing HA instance) which toggles a relay to fire the gas boiler.
Now on Octopus Go; I am looking to heat the water via the immersion connected to HEMS during specific times, and to the temperature requested on the HA climate integration.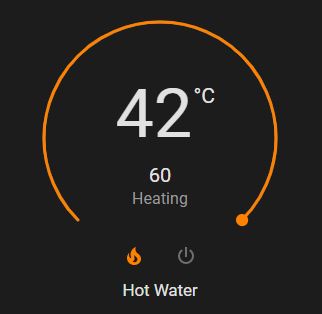 I have been looking into an MQTT bridge, but can't get my head around it!
I know the immersion heater has it own thermostat, but I would like the ability to adjust the water temperature.
Any ideas would be greatly appreciated!
Thanks,
Graham